About
---
Automating Alpha is a community of technologists and investment professionals from buyside firms, drawn from the memberships of Institutional Investor's Financial Technology Forum and U.S. Institute. Following successful in-person meetings in 2019 and 2020, Automating Alpha will meet online every three months between now and the Fall of 2021. At each meeting—one panel followed by an interactive discussion group--we'll look at the ways investment managers are applying advanced technologies to the front office. 
Sponsors
---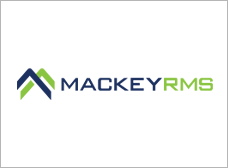 Previous Meetings
---
Asset managers are working overtime to build environmental, social and governance (ESG) criteria into their investment research process. Investment analysts must use research automation tools to mine vast amounts of both structured and unstructured data to feed into their ESG scoring models. In this panel discussion, we'll look at how buy-side investment teams use technology to analyze ESG factors at scale
Panelists: 
Stuart Dunbar, Partner, Director, Financial Institutions, Baillie Gifford
Budha Bhattacharya, Product Manager - ESG Advanced Analytics Platform, KPMG 
Danny Donado, Founder & CEO, Bipsync
The active investor's mandate to find alpha-generating ideas is more important than ever, and buyside firms are starting to exploit innovative new technologies to automate traditionally manual processes. Front-office investment and technology teams are building suites of investment applications increasingly centered on research management systems, using new capabilities based on artificial intelligence and natural-language processing to identify useful investment signals in both structured and unstructured data. Join us to explore buyside use cases for cognitive computing and RMS.
Panelists: 
James Lombardo, Head of Investment Technology, VP, Loomis, Sayles & Company
Mike MacMillan, Managing Director, Head of Software & Data Architecture, Third Point LLC
​​​​​Rajiv Dulepet, VP, AI/Machine Learning, Nuveen Labs ​​​​​, Nuveen
Will Keuper, Vice President, Head of Product, MackeyRMS
Investment data science enables asset managers and allocators to better understand why investment decisions are good or not so good – and to improve future decision making in the process. Join industry experts for a panel discussion around the transformational trends in the industry and the power investment data science can have on automating alpha.
Panelists:
Paul Fahey, Head of Investment Data Science, Northern Trust
Gary Paulin, Global Head of Integrated Trading Solutions, Northern Trust Capital Markets
Greg McCall, President & CFO, Equity Data Science (EDS) 
Making the best investment decisions on behalf of clients is the mission of any buyside firm. Having the right technology to standardize the factors contributing to investment decisions while also providing transparency into the decision-making process can deliver significant returns for firms and their clients. During this webinar we will explore how buyside firms can make the business case for deploying a single research platform for capturing, analyzing, and surfacing investment ideas.
Speakers:
Greg Colegrove, Senior Business Analyst, Income Research & Management
Naman Shah, Co-Founder & President, Sentieo
Kristina Blaschek, Director of Business and Technology Solutions, William Blair Investment Management